St. Croix Restaurants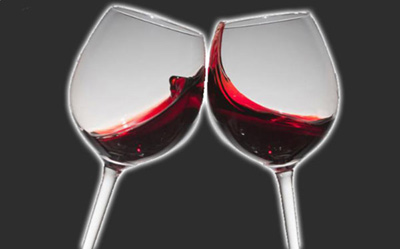 St. Croix is truly blessed to have a LOT of excellent restaurants.  Ranging from 5 Wine Spectator Award winning restaurants to fast food joints, and everything in between.  We really have it all.
We have listed many of our favorite restaurants below.  This is by no means a complete list as we can't eat out 3 meals a day, but it does represent many of the ones we know and love.
We strongly advise checking a restaurant's website or Facebook page to make sure of their operating hours and other changes that are just too many for us to keep up with.  This is especially true during summer and fall months.  
If you're diving with us (and why else would you be on this wetsite?) our crew will be happy to tell you about their favorites and steer towards various nightly specials that they know about.
Fine Dining Restaurants on St. Croix
Balter
340-719-5896
Visit their website
Visit their Facebook page
Corner of Company and Queen Cross Streets in Christiansted
balter delivers the perfect combination of simple elegance. With fresh, locally sourced ingredients, creatively composed by award-winning chef Digby Stridiron, one-of-a-kind cocktails & wines selected by Sommelier Patrick Kralik, and unparalleled service, balter is the new standard when it comes to Crucian hospitality.
---
40 Strand Eatery
340-201-8633
Visit their website
Visit their Facebook page
Strand Street at the Club Comanche Hotel
 A cozy, urban, multi-award-winning Christiansted restaurant focusing on simply great food. They have a passion for sustainability and focus on locally sourced, fresh ingredients to bring the best food to the table, supporting the local island community.
---
Beachside Cafe

340-772-1266
Visit their website
Visit their Facebook page
On the beach at Sand Castle on the Beach Hotel in Frederiksted
Dining at the Beach Side Café is truly an extraordinary experience. Lunches are casual, breezy, and scrumptious, and dinner is simply a magical moment wrapped up into a perfect evening. The Iguana Lounge features daily Happy Hour specials and small plates to accompany your favorite cocktail.

---
Galangal

340-773-0076
Visit their website
Visit their Facebook page
Church Street in Christiansted
Dinner Tuesday-Saturday
Galangal specializes in French Asian Fusion Cuisine. Their bar features hand-crafted cocktails and an extensive wine list.

---
 

Savant

340-713-8666
Visit their website
Visit their Facebook page
Hospital Street in Christiansted about a block east of the Fort.
Savant's menu is eclectic with iconic house favorites.  They buy fresh fish and lobster daily off the boats from the local fishermen. The fresh fish has three preparations on the menu, is incorporated with curries, enchiladas, fajitas and with our daily specials. We focus on farm-to-table incorporating  local produce from island farmers–spicy mixed greens, tomatoes, cucumbers, edible flowers, and herbs all combine to create healthy, fresh and delectable dishes.
---
Mid Range Restaurants on St. Croix
Angry Nate's
340-692-6283
Visit their website
Holger Dankse Hotel right on the Boardwalk.
Breakfast, lunch, and dinner 7 days a week.  
They have a bottomless champagne Sunday brunch.
Live music a couple of night a week.  
---
Bombay Club
340-773-1838
Visit their website
 King Street in Christiansted
---
Cafe Christine
340-713-1500
Visit their Facebook page
Lunch Mon-Fri 11:30a-2:30p
In Apothecary Hall on Company Street in Christiansted.
Specializing in homemade French-Inspired cuisines, using local products.
---
Cultured Pelican
340-773-3333
Visit their website
Visit their Facebook page
In Coakley Bay Condominiums about 20 minutes east of Christiansted.
---
Dashi
340-773-6911
Visit their website
Right outside of SCUBA back door in the Caravelle Arcade in Christiansted.
---
Duggan's
340-773-9800
Visit their website
On the east end of St. Croix just before the Yacht Club
Currently closed due to storm damage
---
Louis & Nachos
Visit their website
Vist their Facebook page
A new waterfront bar and restaurant on the west shore with an awesome view.  Right on Strand Street near the corner of Fisher street.
Tacos, nachos, burgers, salads, Sunday brunch and more.
Open 7 days 10a-10p
---
 Maria's Cantina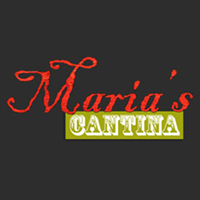 340-713-0222
Visit their website
In Gallow Bay just east of Christiansted
---
The Mill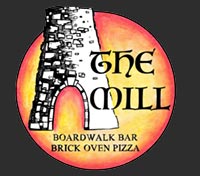 Open 7 days a week for lunch and dinner
Right on the Christiansted Boardwalk.
The same great people who run 40 Strand and Toast have now opened The Mill, a boardwalk bar with brick oven pizza.
---
No Bones
340-773-2128
Visit their website
Gallows Bay just east of Christiansted
---
Rum Runners
340-773-6585
Visit their website
Open for breakfast, lunch, and dinner every day plus Sunday Brunch.
There's also the attached Deck Bar serving light bites and great drinks with a wonderful view.
Right on the Boardwalk at the Caravelle Hotel in Christiansted. 
This is where you'll find the SCUBA crew a LOT.  Our boat docks right in front of the hotel.
---
Un Amore
340-692-9922
Visit their website
5 Corners (near Christiansted)
Open 5:00p-9:30p Tuesday-Sunday
Hand made pastas, pizza and traditional Italian fare, classic dishes as well as fresh fish and lobster. Thoughtful wine list with many by the glass and full bar.
---
Waves at Cane Bay
---
Local Restaurants
Harvey's
Junies
J&V Diner
Kim's
LaReine Chicken Shack
Singh's
---
Villa Morales
Visit their website
Visit their Facebook page
One of our very favorite local restaurants.  They're only open three nights a week but it's worth the drive to Frederiksted to try their local and latin cuisine.  They've been in business for 60 years!
 
---
Budget Restaurants
Blues Backyard BBQ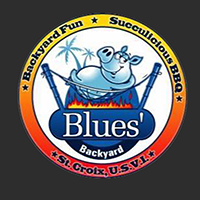 ---
Brew STX
Cheeseburgers in America's Paradise
Deep End
Lost Dog Pub
Luncheria
Rowdy Joe's
Rythms at Rainbow Beach
Shupe's
Turtles Deli
You Are Here
Ziggy's